Xplore Caravans 2021
MODERN – LIGHTWEIGHT – AFFORDABLE
Built on the very same production line as sister-brands Elddis and flagship Buccaneer, with the same state-of-the-art technology and detailed craftsmanship, Xplore offers a truly unbeatable package.
Whilst boasting a competitive specification, Xplore remains super-lightweight and exceptionally easy-to-tow.
Save
Save
Save
Save
Save
Xplore is one of the most innovative lightweight value caravan ranges available today.
Save
Every model is compact, yet the Xplore's diminutive size belies the spacious and ingenious storage within. With style and specification challenging its 'budget' price tag, Xplore offers a fresh alternative to buying used!
Save
Just because Xplore is our most affordable caravan range, it doesn't mean we've cut any corners. Your Xplore comes equipped with everything you need to adventure – no fear of missing your creature comforts!
Save
All Xplore caravans come with 10 Year Water Ingress & Body Integrity Warranty
Save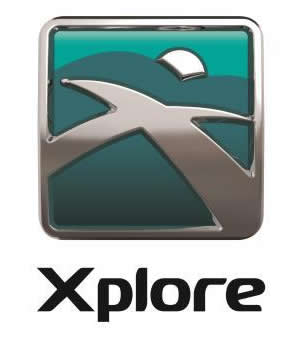 Xplore is built with SoLiD Construction yet priced to compete with the used caravan market… the new Xplore range is, quite simply, unbeatable!
Save
SoLiD is strong – Our caravans and motorhomes have more integrity and rigidity by spreading stresses and strains evenly across all joints.
SoLiD is light – SoLiD Construction enables us to make not only stronger, but lighter vehicles – allowing us to add even more class-leading specification whilst maintaining our lightweight advantage.
SoLiD is dry – With over 95% fewer exterior screws, SoLiD Construction creates an impervious barrier to water ingress, backed by our industry-leading 10 Year Water Ingress Warranty.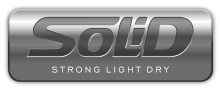 2021 XPLORE CARAVAN RANGE
From 2 berths…Diminutive in size, the Xplore 304 still boasts plentiful specification and storage thanks to its innovative underslung heating. Equally popular as a 2 or 4 berth, the neat little 304 is a consistent best-seller!
A deceptively spacious 2 berth, the Xplore 422 is lightweight and easy to tow, yet tardis-like inside! The roomy lounge converts into a large double bed with a fully equipped side-bathroom and a beautifully lit kitchen and dresser spanning the rear.
4 berth…Our most popular layout, in its lightest form, the Xplore 554 benefits from a large and comfy retractable transverse island bed with a well-equipped bathroom spanning the full width at the rear and the bright, airy lounge provides a double bed at night.
To 6 berth…The Xplore 586 is a fantastic family 6-berth with bunk beds, side dinette (with lift-up bunk) and large front lounge, kitchen diner, plus family-sized bathroom. You'll be amazed that this 6 berth caravan weighs so very little!