An Exciting Range of Tents for Every Pocket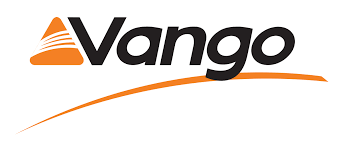 If you know exactly what you're after then why not make a purchase from us direct with delivery or collection at www.CrowlandCamping.co.uk?
Alternatively, come on along to our large showroom and store in Crowland to have a chat with our experienced staff about your requirements and we'll guide you in the right direction.
We've both an indoor and summer outdoor display area for our tents where you can see, feel, and get an idea of which tent is going to suit you and your family. Together we'll make the best out of your budget and your needs.
With over 30 years experience in the sector I am sure we can find you a solution.
We highly recommend Vango tents because they continue to build on a rich heritage of innovation in camping and caravanning. New for 2021 is their 'Earth' range of tents which are created with recycled plastic bottles.
Vango want you to sleep well therefore have created darker bedrooms to heated sleeping bags and mats, they've reviewed every detail and feature connected to a good night's sleep so that you wake up feeling refreshed and energised – Sleep Better with Vango. Take a look at their dedicated pages.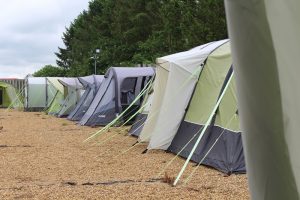 We offer a selection of tents from:
Lightweight polyester with lightweight fibre glass poles for weekend /short stay tents,
Medium weight polyester with steel or ally frames for the larger tents for family/ main holidays
Top of the range polycotton tents for the professional camper looking for quality and a longer life tent.
Most tents now have a large selection of extras available such as:
Footprints to protect the underside of your tent,
Carpets to make the living area of the tent more homely,
Extensions for the front or the side to create more space.
We have a tent to suit most budgets and styles of camping, but if you are unsure do not hesitate to call us,
COME AND VISIT OUR TENTS ON DISPLAY:
You will find over 20 permanently displayed tents featured in our tent display it allows you an up-close and detailed inspection enabling you to choose the tent that is tailored to your needs. We're at hand to explain how everything works, what it's for and how easy they are to manage.
In the winter months, our tent display is inside in our Tent Display Showroom and in the summer months you will find all our tents on display in our Tent Display Field.
VISIT US ONLINE  where you'll find that we have a huge range of tents from Cabanon, Easycamp, Kampa, Lichfield, Outwell, Robens, Royal, Sunnflair & of course Vango. Prices start from as little as £49 to the sky's the limit. Click on the brand names below to see our current stocks online or simply come and see us at Postland Road, Crowland, near Peterborough.