VANGO – Outdoors since 1966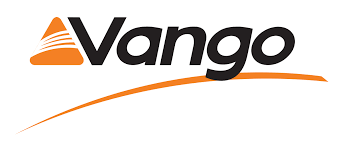 Vango continues to build on a rich heritage of innovation in camping and caravanning. Wherever you and your family go, Vango makes every inch of the outdoors your playground.
We've been designing and manufacturing camping equipment at the forefront of innovation for over fifty years. We focus on all camper's needs for durable fabrics, functional living space, accessibility and design. The Airbeam Experience range came along in 2018 and within our Elite tent range we continue to think about how space is utilised in our tents.
This year, 2020, is the team's chance to excel with Project Hydrogen to bring you cutting edge technology with the world's lightest air tent!
Vango believe that sleeping well is key to getting the most out of your camping experience. So, from darker bedrooms to heated sleeping bags and mats, they've reviewed every detail and feature connected to a good night's sleep so that you wake up feeling refreshed and energised – Sleep Better with Vango.
As the UK's leading camping brand, we have everything you need to make your camping breaks memorable for all the family and we guarantee that our kit is sure to turn heads on the campsite. Whether you are going for a weekend in the UK to the lakes or a week-long break in the south of France our kit is designed for wherever you want to go.
VANGO – 2020 Creations & Ongoing Innovations
Project Hydrogen
The world's lightest air tent, and a range of complimentary lightweight sleeping bags, sleep mats, and rucksacks, perfect for the most demanding users seeking ultimate low weight, high performance kit.
Midnight Bedrooms
Our premium Midnight bedrooms offer a new tightly woven yarn fabric, blocking sunlight from pouring into the bedroom, ensuring a suitably dark bedroom for a brilliant nights sleep. Midnight bedrooms are also fire retardant, fully breathable and offer clear access through lower entry points.
Additional comfort and convenience on the campsite

Vango Diablo II Air 850 XL | Vango Rome Air 650XL
The Epitome of Luxury Family Camping

Vango Kapalua Air TC 550XL | Vango Ventanas Air 650XL | Vango Tahiti II Air 850XL
Ideal for People On The Move

Vango Soul 300 | Vango Tay 300 | Vango Mokala 450
Meeting Your Outdoor Family Life

Earth Friendly – Recycling from Plastic Bottles
Vango Airbeam Joro 600XL | Vango Poled Joro 600XL | Vango Airbeam Osiris 500XL | Vango Poled Danu Hub Gazebo